Registration Information
September 9th intro class registration is live!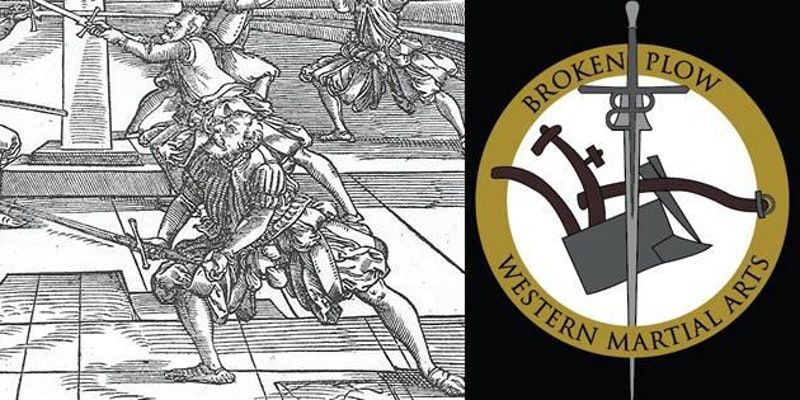 This class will go over the basics of how to use a longsword. We will cover all the basic strikes, guards, and footwork. We will also discuss "What is HEMA", and how Broken Plow functions as a club.
Ticket covers 4 weeks of Introduction to Longsword, and a following 4 weeks of Beginner Longsword. If you have any questions, pleast contact us at:
Broken Plow & PSF "Right of Refusal for Training & Other Services"
We reserve the right to refuse service to anyone. Pittsburgh Sword Fighters reserves the right to return payment for unused services and exclude any registered student from our program for any reason.
We believe it is our responsibility to refuse service to anyone who abuses their martial arts training or whose conduct is detrimental to themselves, their classmates, or their community.
Learning martial arts is a privilege reserved for those individuals who conduct themselves with respect, integrity, and responsibility.
Responsibility and safety go hand in hand.  It is imperative that those learning martial arts skills act accordingly.
Only those students able to follow guidelines, train safely, and treat themselves and others with respect will be allowed to train at Pittsburgh Sword Fighters.
Frequently Asked Questions
What does it cost?
We ask that those who register for Common Fencing prepay the two-month base membership for the time they will be in the class ($100). There is no start-up or initiation fee.
This allows us to hold a space for serious participants. This is to avoid giving a class slot away to someone who is not planning on using it at the expense of someone who wants to be there. After the course, you would begin to pay monthly.
Bottom line: $100 up front for the class (including two months of member benefits).
I don't want to prepay online!
We cannot hold a slot for someone who has not paid. If this is a major issue, please email us and we will address it as best as we can.
What should I wear?
We recommend exercise clothes. Comfortable tops and pants that allow you to move as well as athletic shoes are a must (wrestling shoes are also really nice). Be prepared to take off any warm tops once you get moving. We have men's and women's locker rooms if you are coming from work or school.
Do I need a sword or protective equipment for this class?
We will provide all of the basic gear required for this course. We recommend that you consider investing in some basic gear while you are taking Longsword 101; however, the required gear for L101 will also be provided. Speak to an instructor for more info.
The class I want says that it is full?
We try to limit our class sizes to 12 people so that everyone gets the attention that they need to succeed. Our 2017 goal is to run at least one intro class per month. The days of the week will rotate through our current into class times (Wednesday evening, Saturday, and Sunday). Email us to get on the early notification list for new registration! brokenplowpittsburgh@gmail.com
What if I can't make it to the class I signed up for or I missed a class in the cycle?
Send us an email (brokenplowpittsburgh@gmail.com). We'll work with you on it as best as we can.
What if I want to check the place out first?
We would love to arrange one. Just email is: brokenplowpittsburgh@gmail.com Just come during Open Floor and ask for a tour. You are also welcome to stay and observe a class that is going on. If you give us a heads up that you are coming, we will make sure that we are ready for you!
I want to learn a different weapon, what should I do?
Intro will be the prerequisite for all 101 classes. We encourage all students to spend some time in Longsword 101 because it is the most widely practiced and competed weapon in US HEMA. That said, by May 2017 we will have Rapier 101 available to anyone who completes the intro program. The Rapier 101 class began its final BETA test in February 2017.
All Longsword and Rapier 200 level students may add access to our Alternate Weapon class. Students who have not reached level 2 in any weapon may request access after 4-months in grade with any single 101 class, at which time we will assess if we will allow access based on skill and intended path of study.
We will be adding other 101 classes as time goes on. The Alternate Weapon study group is meant to test and promote other weapons while we work on the formal courses for them.
I still have questions!
Shoot us an email: brokenplowpittsburgh@gmail.com